Orange Mountain Bikes - Miii Frame Spec Sheet
From the 2010 Archive
Overview
The design brief was simple; make a high-end jump bike dedicated to the rigours of trail and 4X riding. This isn't about cutting costs or building a do-it-all bike, it's built on pure dedication. From the Monocoque down-tube to the refined quattro box stays, the 6061 Halifax-built MIII is the stiffest, strongest and lightest dirt frame around.
[Translation:] These here square stays gi' it some reet boost at t'off n aren't whappy or nowt if you bugger up yon jumpin' 'tha knows. Our thanks to 'tthew' from Singletrack comments
The MIII is unapologetically expensive. It's a bike built to line up against the best racers in the world. It's at home pumping through the trails or manualing park benches, but it's born to race. Its stiffness and agility oozes confidence whether you're pushing to clear that awkward triple or nose-diving into the backside of a tight landing. Get your snap on, scrub that first roller and leave the rest behind, unleash the MIII.
Why the Miii?
The MIII is the lightest, stiffest and strongest frame around. Down at the trails or the 4X track, pump and jump with style. Accept no substitute.
Miii Frame Specifications
RRP
£

499.99

Sizes
14,16
Colour
Plasma Blue
Tubeset
Monocoque/6061-T6 Custom Butted Aluminium Tube
Geometry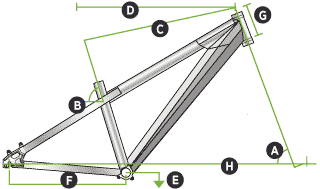 MIII GEOMETRY
Frame Size
MIII 14"
MIII 16"
A. Head Angle
69°
69°
B. Seat Angle
73°
73°
C. Top Tube
564
575
D. Effective TT
572
592
E. BB Height
-35
-35
F. Chainstay
420
420
G. Head Tube
120
120
H. Wheel base
1070
1088
J. Standover
642
678
Rider Height
5'0"-5'11"
5'5"-6'3"
Seat Tube Ø
27.2
27.2
Unless otherwise indicated all measurements are in millimetres. Frame angles are measured static, without rider sag.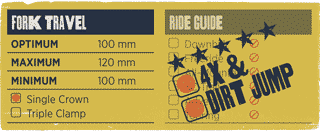 Please be aware this information is from our archives. While we make every effort to ensure accuracy, this may not be the final specification or geometry for this model for the model shown E&OE.